RESTORE Publications and Articles
Sustainability, Restorative to Regenerative
Our RESTORE Cost Action publication that records the outputs of the sustainability working group (1). This publication, with contributions from over 20 EU countries is an exploration in progressing a paradigm shift in built environment thinking, from sustainability to restorative sustainability and on to regenerative sustainability. It presents a reference document for future work of the RESTORE Action, for other Cost Actions and for built environment academia and industry organisations.
Authors WG1
Published:  RESTORE
Date: May 2018
Download: Sustainability: Restorative to Regenerative V3 
---
Sustainable Development Goals and Regenerative Sustainability in Higher Education
Authors: Giulia Sonetti, Martin Brown and Emanuele Naboni
Published: Sustainability (as part of the Special Issue Sustainable Development and Higher Education Institutions: Acting with a purpose)
Date: January 2019
From: COST RESTORE WG2
Abstract: http://www.mdpi.com/2071-1050/11/1/254
PDF Version: http://www.mdpi.com/2071-1050/11/1/254/pdf
---
The Reuse Of Industrial Heritage As An Approach To Restorative Sustainability And Conservation 
– Comparison between industrial heritage development in the Southeastern Europe and Austria
Authors: Egla Luca, Ivan Sulç, Edeltraud Haselsteiner, Diana Kopeva, Martin Brown
Date: October 2018
From: COST RESTORE WG1
Access Journal: https://we.tl/t-7Je46ztnB0 
http://www.universitetipolis.edu.al/?q=sq/node/748
---
Current Status of Sustainable Construction in Europe
Research Poster at the International Conference on Technological Innovation in Building (CITE) in Madrid.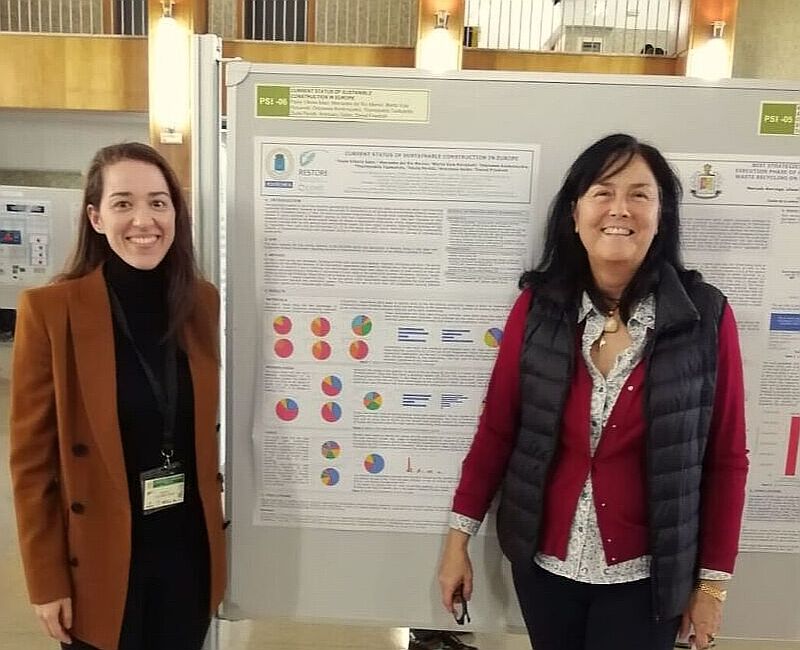 Authors: Paola Villoria Sáez, Mercedes del Río Merino, Blerta Vula Rizvanolli, Odysseas Kontovourkis, Themistoklis Tsalkatidis, Giulia Peretti, Aranzazu Galán and Daniel Friedrich
Date:  6 to 8 March 2019
From: COST RESTORE WG3
Download Congress Journal: BOOK OF ABSTRACTS CITE2019
Download Research Poster: Research Poster WG3 CITE Conference
---
A digital workflow to quantify regenerative urban design in the context of a changing climate
Authors: Emanuele Naboni, Jonathan Natanian, Giambattista Brizzi, Pietro Florio, Ata Chokhachian, Theodoros Galanos, Parag Rastogi
Date: October 2019
From: COST RESTORE WG2 and 5
Access Journal: https://www.sciencedirect.com/science/article/pii/S1364032119304551
---
A review of assessment methods for the urban environment and its energy sustainability to guarantee climate adaptation of future cities
Authors: Dasaraden Mauree, Emanuele Naboni, Silvia Coccolo, A.T.D. Perera, Vahid M. Nik, Jean-Louis Scartezzini
Date: September 2019
From: COST RESTORE WG2 and 5
Access Journal: https://www.sciencedirect.com/science/article/pii/S1364032119304551
---
See also Working Group Pages