The First RESTORE Training School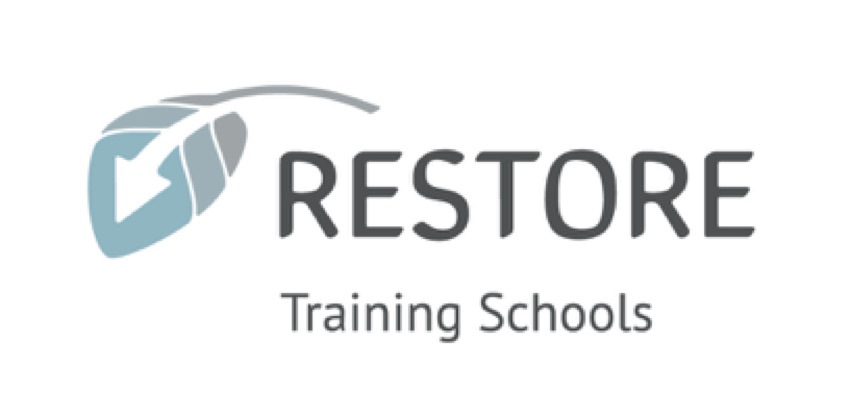 We are delighted to offer our first RESTORE Training School that will take place in Lancaster, UK between 14th and 17th November 2017. It will focus on Restorative Sustainability, Biophilia, and Sustainability Education.  In four days trainees will gain a deep understanding of Restorative Sustainability and learn about key topics from RESTORE working groups.
Training School trainees (students, educators, and practitioners) will participate in multiple introduction seminars, action learning, team and individual presentations, study tours, and much more.
We are hopeful that the Training School will operate as an accredited train the trainer course; equipping delegates with techniques and knowledge to run restorative sustainability education modules within their own institute and networks, and in doing so, receive recognised certification.
Interested in bringing Restorative Sustainability knowledge to your institute and country?
Learn from experts and others experiences from restorative projects and share your own experiences
APPLY NOW! Making your case: why is this Training School important for you, and, how will you use it to expand Restorative Sustainability understanding in your country.
Application details
Applications Open: 15th July 2017
Applications Close: 15th September 2017
Announcement of the selected trainees: 30 September 2017
Deadline for e-Cost registration and confirmation: 13 October 2017
Training School will start Tuesday, November 14, 2017 and end Friday, November 17, 2017
Location: Lancaster (closest airport: Manchester and then by train)
Suggested Hotels: Sun Hotel 0.2 miles, Borough 0.1 miles, Toll House 0.2 miles, Lancaster University 2 miles
About Lancaster: http://www.visitlancashire.com/explore/lancaster
Local Host Organisation: Class of Your Own (RESTORE Member, UK MC Sub)
Training School Director: Martin Brown (Fairsnape, Vice Chair RESTORE, Lead WG1)
Who can apply? Students (including PhD), Early Career Investigators, Educators, Practitioners, Change Agents
The Training School will be limited to 35 delegates, 30 funded through the COST Action and 5 self funded or sponsored opportunities.
Financial support from COST Action RESTORE: the selected trainees will benefit of a grant of 640 Euro. The Trainee Grant is a contribution to the overall travel, accommodation and meal expenses of the Grantee. The trainees must sign the meeting attendance list on each day that they attend the event. The grant will be received one month after the training school.
Important! Read the Vademecum  www.cost.eu/Vademecum for eligibility for funding.
Training School Themes:
Restorative Sustainability (new perspectives on sustainability thinking)
Sustainability Education
Sustainability learning, sharing and advocating.
Purpose
To address the COST RESTORE MOU requirements:
… inclusion of restorative sustainability criteria within education curricula, preparing next generation.
… network members are change agents.
To train the trainer:
RESTORE Training Schools will impart restorative sustainability knowledge, expertise and educational content enabling delegates to run restorative sustainability courses within their own institutions across Europe. It is anticipated that the Training Schools will be accredited and enable delegates to receive recognised certification.
To Introduce core topics of Restorative Sustainability.
To Disseminate core topics from RESTORE Working Group One.
Training School Format
Accredited Course
30 hours structured Training School
Certification for Delegates
Exam / Test / Presentation at end of TS

Report following TS

Evidence of delivering Restorative Sustainability Modules post TS

Introduction Seminars
Action Learning
Presentations (Team and Individual)
Design and Run a School Sustainability Education workshop
Study Tours / Interviews with Living Building Challenge Project Teams
Report Writing
Evening seminars
Skills Attained
Skill:
Attained through:
Understanding and Application of Sustainability Education
Expert / Tutor Lecture

Delivery of education module by delegates

Understanding of COST Action / Outcome / Requirements
Presentation + Discussion

Faro Papers

Understanding of

RESTORE Sustainability

FutuREstorative (accredited) module

Lecture / Course Work

Understanding and Application of Biophilic Design
Biophilia Presentation

Biophilia course work

Designing, Building and Managing a Living Building Challenge Project
Presentation / Site Visit

Delegate Report

Sustainability Aspects for BREEAM Outstanding Projects
Site Visit

Delegate Report

Understanding Sustainability in other areas
Guest lectures
CALL FOR UK Training School
Applying for the Training School
The applicant should confirm the eligibility for the Training School by carefully reading the rules in Section 5 of the COST Vademecum www.cost.eu/Vademecum.
Your TS applications will be considered by a committee of RESTORE core group members. You will be notified by the TS Manager on the outcome of your application evaluation as soon as it is known.
Application
To apply for a Training School (TS) please send the following documents (in a single pdf file) to dorin.beu@rogbc.org:
A cover letter briefly (one page) introducing the applicant, previous sustainability projects, involvement in RESTORE activities, motivation and benefits for TS participation and possibility to disseminate TS topics.
How the applicant will benefit from the TS and disseminate learning through education or awareness sessions within their own institute or countries.
The applicants CV, including publications if appropriate
Your application will then be evaluated by the TS evaluation committee based on the following criteria:
| | | | |
| --- | --- | --- | --- |
|   | Description | Grading | Weight |
| 1. | Quality of previous sustainability projects and experience | 1 to 10 | 15 % |
| 2. | Involvement in RESTORE activities (see appendix B and C) | 1 to 10 | 15 % |
| 3. | Motivation of the applicant to participate to TS | 1 to 10 | 20 % |
| 4. | Benefits of the TS for the applicant | 1 to 10 | 20 % |
| 5. | Plan to disseminate TS topics | 1 to 10 | 30 % |
Appendix A
 The Training School Programme
(Details all subject to revisions and improvement)
Day One (TUESDAY, November 14)
 09.00 School Starts
am
Inductions, Welcomes and Arrangements
Introduction to RESTORE
TS Requirements
Restorative Sustainability Thinking
FutuREstorative Module
pm
Introduction to Biophilic Design and Impact on Sustainable Behaviour
Production of Biophilic Design Plan (for Birth Center (Design or Refurbishment)
Presentation of Biophilic Design Plans (to Birth Center client)
Evening
Guest Lecture Sustainable and Traceable Coffee – Presentation and Coffee Tasting
Dinner
 Day Two (WEDS, November 15)
am
Introduction: Sustainability Education, Inspiring the next generation
Planning An Education Workshop – facilitated group work to design a training module for delivery on day 3
Site Tour Lancaster Castle + Refurbishment Works
pm
Working Group One: Faro Papers, Intro and Discussion

Social Wellbeing, Behaviour
Restorative Heritage
Regenerative Buildings
Economics, Resources 'the circular economy'

Including Guest Lectures (egHeritage, Biomimicry, Circular Economy)
Evening
UK ReWilding Guest Lecture
Dinner
Day Three (THURS, November 16)
am
Running a Live Sustainability Education Workshop (Local School tbc)
Education Workshop Feedback from students and teachers
pm to evening
Finalisation of Reports/Presentations
Public event with sustainability, built environment professionals)
Training School Presentations to Core Group
Training School Q&A Panel Session (chair tbc)
Day Four (FRIDAY, November 17)
Study Tours to RESTORE demonstration Buildings
Building Relationships with Place and Nature: Brock Holes (Preston) BREEAM Outstanding
Site Visit – Living Building Challenge Project, CVP, Lancashire
Living Building Challenge Design Issues,
Designing and Building with Natural Materials
Training School Debriefing
Post Course requirements
17:00: Training School Closes
Recommended Reading:
By tutors and/or WG1 Faro recommendations
Faro Papers (2017)
Brown, Martin. 2016. Futurestorative: Working Towards a New Sustainability. RIBA Publishing.
Squaring the Circle (Biophilic Design Chapter) (due 2017) Pinder and Martin pub http://www.pinterandmartin.com/squaring-the-circle.html.
Raworth, Kate. 2017. Doughnut Economics: Seven Ways to Think Like a 21st-Century Economist. Chelsea Green Publishing.
Cheshire, D Building Revolutions: Applying Circular Economy to Built Environment 
.RIBA.
TerrapinBrightGreen Patterns of Biophilia (2015)
Daniel Wahl, 2016, Designing Regenerative Cultures, Triarchy Press
Terrapin Bright Green, Economics of Biophilia (2017)
Jones,Barbara, 2015 Building with Straw Bales: A Practical Manual for Self-Builders and Architects (Sustainable Building) Green Books
Palwyn, M 2016 Biomimicry in Architecture RIBA Publishing
About WG1
Working Group One: Restorative Sustainability
Objectives: Define the influence of the built environment as a contributing cause / factor and potential solution to address climate change; new paradigm definition
The Evolving Agenda of Restorative Design, which introduces the evolving spectrum of paradigms, design challenges, opportunities, and perspectives for sustainable architecture and urban design. It discusses the knowledge, skills, and competence that should inform and orient the practice shift required by an approach to architecture informed by restorative sustainability.
Working Group One will set the scene for other working groups and asks three questions:
What is the state of the art for Restorative Sustainability?
Moving beyond the state of the art: Where do we want to be?
How do we get there?
The Working Group will consider a number of key themes and topics:
PLACE:  Relationship with place, ecology, nature, soils, bio-climate,
ENERGY: restorative and regenerative energy, net-zero, carbon-neutral, energy storage
WATER: net positive water, building influence, floods, drought, water stress
WELLBEING: health, happiness, Salutogenesis, biophilia, mindfulness, air, light, comfort
CARBON: science based targets, 350ppm, 2Deg, 1.5Deg, social impact,
RESOURCES:  healthy materials, responsible, transparency, conservation, circular economy,
EQUITY: equality fairness, inclusion, respect,
EDUCATION: behaviour, next generation, next project, development,
A number of subgroups will be established, cutting across themes, for example:
Social, Health, Education
Regeneration, Heritage
Restorative Buildings
Economics, Resources
Lead: Martin Brown
Vice Lead: Edeltraud Haselsteiner
Discussion Paper from the first working group are under development and will be available as the Faro Papers prior to the Training School.