The RESTORE Training School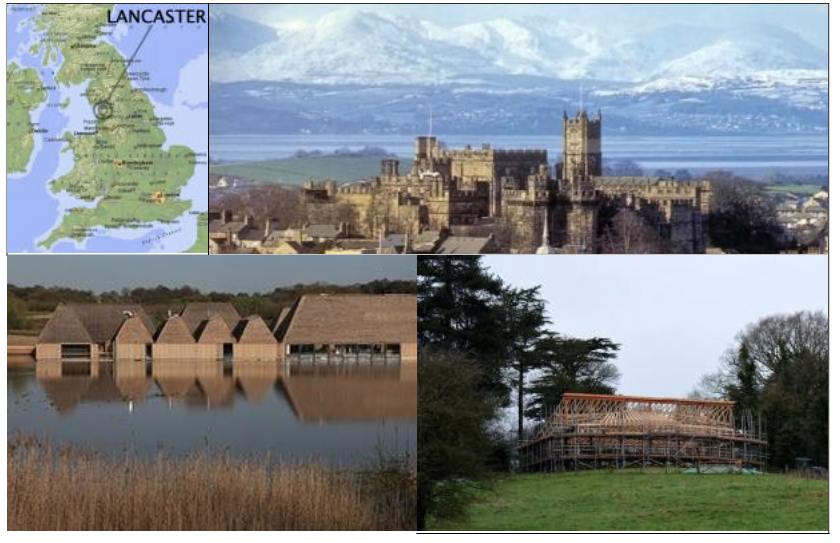 We are delighted to offer our first RESTORE Training School that will take place in Lancaster, UK between 14th and 17th November 2017.
UPDATE NEWS:  The RESTORE Training School has been approved  by ILFI (International Living Future Institute) for 12 LFA (Living Future Accredited) professional CEU hours. 
Focusing on Restorative Sustainability, Biophilia, and Sustainability Education,  in four days trainees will gain a deep understanding of Restorative Sustainability and the key topics from RESTORE working groups. Training School trainees (students, educators, and practitioners) will participate in multiple introduction seminars, action learning, team and individual presentations, study tours, and much more.
The Training School will operate as an accredited train the trainer course; equipping delegates with techniques and knowledge to run restorative sustainability education modules within their own institute and networks, and in doing so, receive recognised certification.
Training School Sessions will include
Introduction to Restorative and Regenerative Sustainability
Introduction to Biophilia and Biophilic Design Concepts
Biophilic Design Workshop
Introduction to Sustainable Education
Sustainable Education Design Workshop
Live delivery Sustainable Education module
Introduction to and Discussion Panel – RESTORE – The Faro Papers State of the Art and Visions (Social, Wellbeing and Behaviour, Restorative Heritage, Regenerative Buildings, Economics and Resources)
Restorative Sustainability Panel Debate (Public)
Trainee Deliverables
Biophilic Design Poster Session
Education Module Delivery to local schools
Individual and Group Presentations
End of Training School Report
Post Training School Dissemination
Site Tours included
Lancaster Castle and Refurbishment Works
Building Relationships with Place and Nature: Brock Holes (Preston) BREEAM Outstanding
Cuerdon Valley Park, Lancashire, the  EU / UK's 1st  Living Building Challenge Project
Guest Lectures:
Sustainable Coffee
Mindfulness for Sustainability
Re-Wilding / Re-Connecting with Nature
Circular Economy
Environmental and Sustainable Management  of Aeriated Blocks
Confirmed Trainers and Guest Lecturers (more to be added when confirmed)
Martin Brown – Restorative Sustainability – Author FutuREstorative
Edeltraud Haselsteiner – RESTORE Working Group 1
Joe Clancy – Biophilia, (Co-Author Terrapin Bright Green's 14 patterns of Biophilic Design)
Alison Watson –  Sustainability Education
Simon Thorpe – Project Manager Cuerdon Valley Park LBC Project
Ann Vanner- Sustainable Heritage
Anne Parker – Mindfulness for Sustainability
Paul Clarke – Connecting with Nature
APPLY NOW! Making your case: why is this Training School important for you, and, how will you use it to expand Restorative Sustainability understanding in your country.
Application details
Download Application Form, Selection Criteria and Further Details
Register your interest in attending 
Applications Close: 15th September 2017. Announcement of the selected trainees: 30 September 2017
Deadline for e-Cost registration and confirmation: 13 October 2017
Who can apply? Students (including PhD), Early Career Investigators, Educators, Practitioners, Change Agents
The Training School will be limited to 35 delegates, 30 funded through the COST Action and 5 self funded or sponsored opportunities.
Financial support: selected trainees will receive a grant of 640 Euro as  a contribution to the overall travel, accommodation and meal expenses. The grant will be received one month after the training school.
It is Important you read the Cost Rules (Vademecum)  for funding eligibility
For Further Information regarding Applications Contact Training Schools Coordinator Dorin Beu
For Further Information regarding Training School Content Contact School Director Martin Brown 
(TS Image Credits TopL JustEngland.org TopR Lancaster Uni. Bot L+R Martin Brown @fairsnape)