RESTORE currently has 150 members from 40 countries across a wide range of disciplines: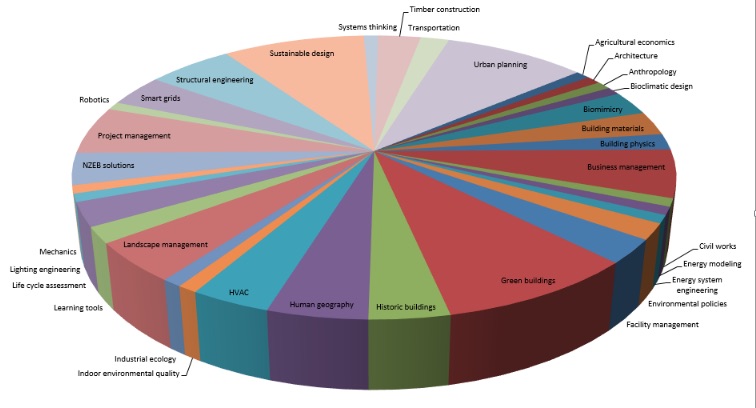 RESTORE CORE GROUP
Carlo BATTISTI (EURAC) – Chair
Sustainable Innovation Consultant and Project Manager. Civil Engineer, about twenty years of experience in construction companies. Master in Management and Organizational Development. LEED®, Living Future and WELL Accredited Professional. IPMA® Certified Project Manager. LEED and WELL Faculty™. Living Building Challenge Ambassador. carlo.battisti@eurac.edu
Martin BROWN (Fairsnape) Vice Chair, WG1 Leader
Sustainability Provocateur. Innovative sustainability, business improvement and project management consultant, Strategist, Maven and Writer at Fairsnape. Based in Lancashire, United Kingdom. Author, including FutuREStorative, Working Towards a New Sustainability, UK Living Building Challenge Ambassador. Cycle Rider and Nature Connector. fairsnape@gmail.com   
Edeltraud HASELSTEINER (Alpen-Adria Universität, Klagenfurt) – WG1 Vice leader
Project manager, Consultant, Senior Researcher and  Lecturer within the fields of Sustainable Architecture, Sustainable Urban Planning, Renewable Urban Energy Systems and Mobility. Interdisciplinary research with emphasis on Sociology and Gender. Vice Chair Working group 1, REstorative Sustainability. edeltraud.haselsteiner@aon.at 
Bartosz ZAJACZKOWSKI (Wroclaw University of Science and Technology) – Science Communication Officer and ITC Conference Grants Manager till January, 1st. 2019.
"Thermal engineer, focused on innovative cooling and heating technologies (sorption systems, nanoparticle enhanced working fluids, etc.) for residential and industrial application. Especially in the context of energy efficiency, sustainability, and utilisation of locally available renewable energy sources. In RESTORE, he plays the role of the Communication Manger, taking care of the Action newsletter, RESTORE grants, social media, and contributes to some parts of the official RESTORE website" bartosz.zajaczkowski@pwr.edu.pl  
Jelena BRAJKOVIĆ (Faculty of Architecture – University of Belgrade) – STSM Coordinator, ITC Conference Grant Manager and Open Access Publication Grants Manager
Researcher, General Manager, Architect and Designer. Specialized in new media architecture and environments – expanded boundaries of architecture at the intersection of technology, science and art. Interested in application of nature-inspired solutions and biophilic principles in designing new media spaces, environments and landscapes – merging of biophilic and new media design. Besides academic, holds rich experience in architectural practice, management, as well as design. Awarded prices for design achievements. jelena.brajkovic@arh.bg.ac.rs
Daniel FRIEDRICH (DHBW, Compolytics) – Science Communication Manager
Lecturer in Material and Building Engineering and Economics, Researcher about bio-based plastics composites as substitutes for petrochemical polymers and economic impact analysis about market effects from the introduction of novel abatement technologies. Over 10 years industry experience in production, marketing, sales and R&D. Recognized reviewer of several Scientific Journals, member of CEN TC249 WG13 (WPC), expert in several networks and former Administrative Officer of COST TU 1403. In RESTORE he is member of WG3 and 4 and as SCM he copes about the Action media and RESTORE website. d.friedrich@lehre.mosbach.dhbw.de
Dorin BEU (Romania Green Building Council) – Training School Coordinator
Dorin is in the RESTORE Training School Cordinator. He is an Assistant Professor at Technical University of Cluj-Napoca, Romania, head of Lighting Engineering Laboratory. Dorin is President of Romanian Green Building Council RoGBC www.rogbc.org. Member of COST action ES 1204 – LoNNE Loss of Night Network. He is Chief Editor together with prof. Kim from Seoul Kyun Hee University, South Korea of the journal International Journal of Sustainable Lighting (www.lightingjournal.org). Organizer of LuxEuropa 2021 Conference in Cluj-Napoca dorin.beu@rogbc.org
Michael BURNARD (University of Primorska) – STSM Manager till January, 1st. 2020
Mike lives in Koper, Slovenia and works for the University of Primorska as a researcher and is developing courses for the Sustainable Built Environment Master's degree programme. His is also a researcher and is the deputy director of the InnoRenew CoE. He is a wood scientist working in a variety of fields, but his primary research work investigates the human health impacts of buildings (particularly interiors). In addition to his role as the STSM Coordinator of RESTORE, he is the Vice-Chair of another COST Action (SHELD-ON) and is active in a variety of international scientific societies. His hobbies include digital things, photography, hiking, and he has recently been trying to become a rock climber. michael.burnard@iam.upr.sl

Emanuele NABONI (KADK) – WG2 Leader
Emanuele is Associate Professor of Sustainable Design at KADK. He is involved is involved in several European and International funded projects. He is visiting a visiting professor at EPFL in Lausanne. Previously, he was for years researchers at the Lawrence Berkeley National Laboratory. He was Skidmore Owings and Merrill Performative Design Studio Leader in San Francisco. With his studio e3lab, he has consultant foremost architectural international offices for the implementation of Sustainable Design strategies. emanuele.naboni@gmail.com
Lisanne HAVINGA – WG2 Vice Leader
"Lisanne Havinga is a doctoral candidate aiming to integrate Heritage Impact Assessment, Life Cycle assessment, Hygrothermal Performance Assessment and Life Cycle Costing in the refurbishment design process of post-war heritage. As the co-leader of WG2, her role in the action is focused on the integration of regenerative tools in the design process, and how this can guide the implementation of regenerative design in practice". lisanne.havinga@gmail.com 
Giulia PERETTI (WSGreenTechnologies GmbH) – WG3 Leader
Team leader in the sustainability department of the Werner Sobek Group. Architect, specialized in consultancy for sustainable buildings, from the concept up to the construction, integration of architecture and technical system, sustainability building certifications and integrative design. giulia. peretti@wernersobek.com 
Carsten DRUHMANN (Institute of Facility Management ZHAW) WG3 Vice Leader
Carsten K. Druhmann has a background in Civil Engineering and Business Sciences. He is head of Real Estate Management Competence Group and member of the Institute's Executive Board at the Institute of Facility Management ZHAW (www.zhaw.ch/ifm/). Fields of Research are "Sustainability in FM" and "Facility Management digital". He is particularly interested in the sustainable use and operation of buildings and their evaluation. Moreover he is Co-founder and Deputy Managing Director of the Swiss Sustainable Building Council (SGNI – www.sgni.ch). carsten.druhmann@zhaw.ch
Roberto LOLLINI (EURAC) WG4 Leader, Scientific Representative
Roberto is responsible for the research group "Energy Efficient Buildings" within Institute for Renewable Energy at EURAC Research in Bolzano/Italy, with a background in methodological approaches for the assessment of the building performance, building stocks management and definition of renovation strategies. User satisfaction and building value are the drivers of architectural, constructive and technological solutions he is working in, in particular with regard complex façade systems, zero energy and flexible buildings. roberto.lollini@eurac.edu
Andras REITH (ABUD, Budapest) – WG5 Leader
Dr. András Reith is the CEO of ABUD (Advanced Building and Urban Design). He conducted his studies in Hungary, Germany and Spain. In 2005, he defended his PhD thesis with highest honours (Summa Cum Laude). Several Hungarian and international projects appear among his references. (E.g.: Germany, China, Oman, Brazil, Cuba). His special fields of expertise are: IDP (Integrated Design Process), ClimaDesign®, design and consultancy of Net-Zero energy buildings and neighbourhoods. He was an expert reviewer of the fifth report of UN IPCC (Intergovernmental Panel on Climate Change), a responsible, leading author of the Climatic and Energy Concept of the Budapest Urban Development Concept and former president of the Hungary Green Building Council. Andras is the co-leader of WG 5 and focusing on the scale jumping process (building-cities). reith.andras@abud.hu  
Krzysztof HERMAN (Warsaw University of Life Sciences) – WG5 Vice Leader
Assistant professor of landscape architecture – researcher (PhD), award-winning designer, artist and a local activist interested in sustainability, temporary and low-budget strategies, social participation in design process. He was awarded several international research grants (Junior Fulbright Visiting Researcher at Harvard Graduate School of Design, COST RESTORE STSM at University of Algarve). Previously a core member of European Federation for Landscape Architectures' (now IFLA Europe) Communication Group. krzysztof_herman@sggw.pl
Aránzazu GALÁN GONZÁLEZ (ULB) – WG0 Vice Leader
Aránzazu is doctoral candidate in the Université Libre de Bruxelles (ULB) working in the energy sustainable renovation of Historic Buildings in Brussels. With and Architect and Project Management background, she is lecturer in the Advance Design Studio course in BRUFACE (ULB-VUB) since 2012. Aránzazu is co-leader of WG0 helping in the overall management of the RESTORE Action focusing in the Performance Monitoring System. aranzazu.galan.gonzalez@ulb.ac.be
Ilaria Alberti, Eurac Research – Action Grant Manager
Ilaria is project manager at the European Academy of Bolzano (EURAC), where she is in charge of organizational, administrative and financial management of European-funded projects, and for communication with project partners and EC/COST officers. In RESTORE she is involved as Grant Manager, so she is responsible for overseeing the administrative management of the COST Action. Ilaria.Alberti@eurac.edu