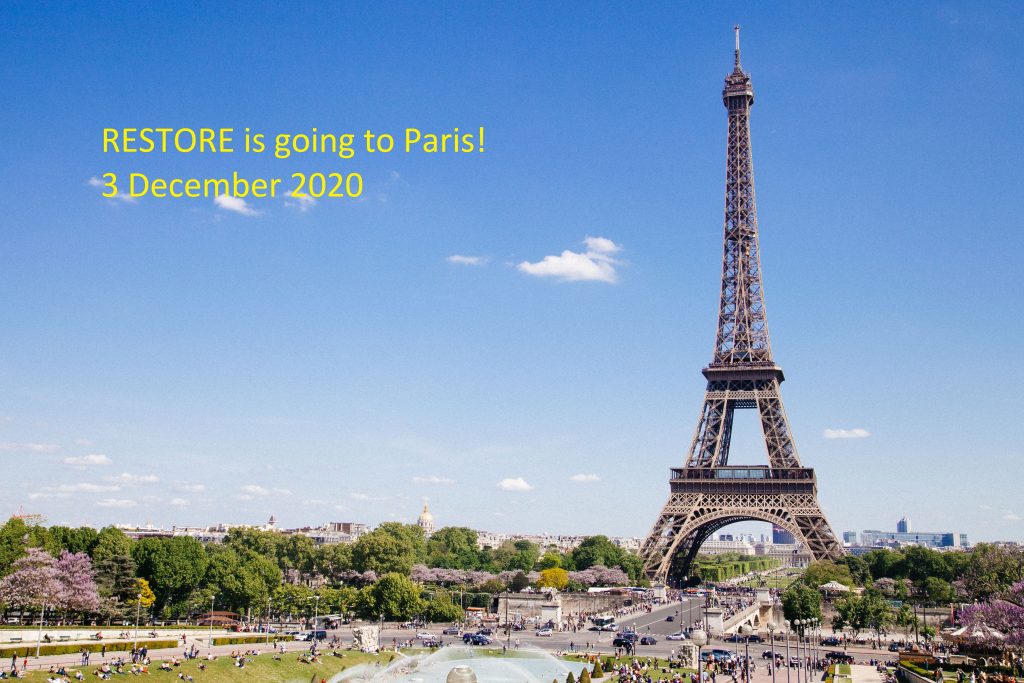 Dear RESTORE Members,
the RESTORE Core Group has been actively planning since March the final event of our Action, and it is now time to save the date!
Our RESTORE Final Conference is planned for 3 December 2020, in Paris
The event is organized in collaboration with CEEBIOS and we expect to have an interactive and fascinating discussion with numerous Speakers.
Please find the draft agenda below:
The day before the event, 2 December, there will be several Side Events, the Core Group Meeting and the Conference Diner; on 4 December, we will host the annual Management Committee meeting.
---