The call for STSMs for grant period 3 is now open!
Call updated October 21 2019! Please download the new call text.
STSMs are research visits to a host institution where the applicant will perform research activities that advance the objectives of RESTORE. STSMs must be between 5 and 90 days (although, they may exceed that duration in specific instances for Early Career Investigators). RESTORE STSMs are financially supported by the Action with a fixed contribution of up to 2500 EUR. More information is available in the call text [ PDF ], and in the COST Vademecum (Section 8 of the May 2019 version).
You may contact the RESTORE STSM manager with questions by emailing Michael Burnard.
The results of STSMs conducted during the first grant period are available here.
The results of STSMs conducted during the second grant period are available here.
---
Summaries
The RESTORE Action supported and funded the following STSMs:
Name: Alessandro Speccher      ECI: Y WG: 4      From ITC: N
---
Dates: 12  October to 26 October 2019      Host: International Living Future Institute
---
Title: Best practices in order to achieve operative Net Zero Performances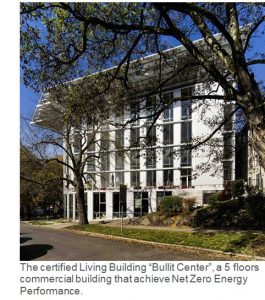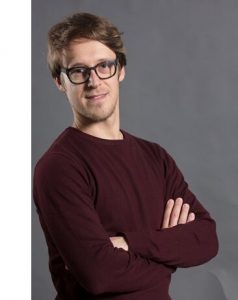 Overview: Achieving real NetZero performance is technically feasable but practically difficult to achieve. Around the world there are several standards that could guide a project in obtaining green buiding performances but only fews are tuned to achieve net positive energy and water performances. The International Living Future Institute certification programs, focus the reasoning on real annual net performances. Working with this approach, it is not only a design and construction problem infact, it is well known that the best building will produce bad performances if not well conducted.
North America and Europe adopt a different approach on the matter. The USA use to speak about Zero energy building as a building that "produces enough renewable energy to meet its own annual energy consumption requirements", in Europe we introduce the word "nearly" so that a nearly zero-energy building is a building having "a very high energy performance, which requires nearly zero or low amount of energy for meeting the energy demand associated with a typical use of the building.
It is clearly understandable that the words "nearly" and "typical use of the building" need to define what is a typical use and standard building behaviours, opening infinites debates in order to continue business as usual way of thinking.
Achieving zero net performance is not just a technological challenge. It is also an ethical challenge because the way we conduct a building (a widely accepted ratio of the highest and lowest energy consumption in identical houses is about 3) is also the result of how we consider that a small part of the world population uses most of the available resources.
For additional information and potential collaboration, please contact Alessandro directly at: alessandro.speccher@gbcitalia.org
---
Name: Marco Giampaoletti ECI: Y WG: 4 From ITC: N
---
Dates: September to October 2019 Host: Université catholique de Louvain, Belgium
---
Title: Methodologies, tools and technologies available for POE
Overview: The STSM CA16114 – REthinking Sustainability TOwards in Regenerative Economy carried out in Belgium at the Université catholique de Louvain, in the months of September and October 2019 contributed to define the methodologies, tools and technologies available for POE.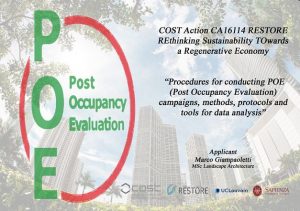 The reading and selection of over 50 scientific papers according to pre-set reading keys has allowed a systematic cataloging and definition according to the method (longitudinal, transversal, point in time), the procedure (questionnaires, surveys) and the most used protocols (LEED , BREEAM, WELL, Green Mark, Green Star) analyzing the credits and prerequisites currently present in environmental certifications for new buildings or existing ones according to the POE parameters.
For additional information and potential collaboration, please contact Marco directly at: marco.giampaoletti@uniroma1.it
---
---