COST Action CA16114 RESTORE
RE
thinking
S
ustainability
TO
wards a
R
egenerative
E
conomy

Sustainable buildings and facilities are critical to a future that is socially just, ecologically restorative, culturally rich and economically viable within the climate change context. Despite over a decade of strategies and programmes, progress on built environment sustainability fails to address these key issues. Consequently the built environment sector no longer has the luxury of being incrementally less bad, but, with urgency, needs to adopt net-positive, restorative sustainability thinking to incrementally do 'more good'.
Within the built environment sustainability agenda a shift is occurring, from a narrow focus on building energy performance, mitigation strategies, and minimisation of environmental impacts to a broader framework that enriches places, people, ecology, culture, and climate at the core of the design task, with a particular emphasis on the salutogenic benefits towards health. Sustainability in buildings, as understood today, is an inadequate measure for current and future architectural design, for it aims no higher than trying to make buildings "less bad". Building on current European Standards restorative sustainability approaches can and will raise aspirations and deliver restorative outcomes.
The RESTORE Action affects a paradigm shift towards restorative sustainability for new and existing buildings across Europe, promoting forward thinking and multidisciplinary knowledge, leading to solutions that celebrate the richness of design creativity while enhancing users' experience, comfort, health, wellbeing and satisfaction inside and outside buildings, and in harmony with urban and natural ecosystems, reconnecting users to nature.
The RESTORE Action advocates, mentors and influences for a restorative built environment sustainability through working groups, training schools (including learning design competitions) and Short Term Scientific Missions (STSMs). Also, in order to facilitate communication and dissemination of results, our Action offers conference grants and open access publication grants.
Official information
Official information about the RESTORE Action can be found at the COST Programme information page, including the list of Management Committee Members and the Memorandum of Understanding.
The RESTORE Action concluded on 30 April 2021.
During its 4 years of activity, the Action has been coordinated and managed by Eurac Research. Following the e-vote of the Management Committee members, from 1st May 2021, Living Future Europe protects and takes delivery of RESTORE name, logo, website, social media, email address and contacts list.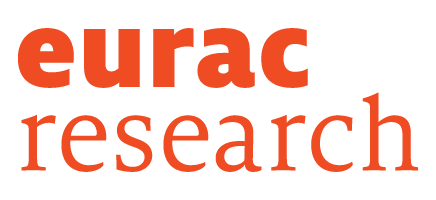 Eurac Research is a private research centre founded in 1992 in Bozen (South Tyrol). Our research addresses the greatest challenges facing us in the future: health, energy, well-functioning political and social systems and an intact environment. The Institute for Renewable Energy conducts applied research on advanced energy systems, based on or including sustainable energy sources.
Featured #hashtags
#restorativesustainability, #restorativedesign, #restorativeprocess, #restorativemethods, #restorativetools, #climatechange, #health, #wellbeing, #social, #ecology, #environment.
Promotional Materials:
Pdfs of the RESTORE Roll-Up, Poster, Flyer is for download here: