---

Our session moderators on RESTORE Final Conference
interviewed by Daniel Friedrich (RESTORE Science Communication Manager):
.
---
Martin Brown, Moderator Session WG1, 10.00-11.00: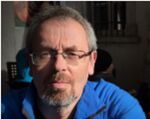 Daniel: WHAT IS YOUR ROLE IN RESTORE AND WITH WHAT VISION DID YOU TAKE UP THIS POSITION?
Martin: My role in RESTORE has been a wonderful and truly inspiring journey, from co-writing and winning the original bid with COST, as vice chair, and as leader of the Working Group One (Sustainability, Restorative to Regenerative) and then participation in working groups 2 – 5. It is a role I am honoured to have held.
Daniel: HAVE YOUR EXPECTATIONS BEEN FULFILED AND HOW CAN YOU SEE THAT
Martin: My expectations have more than been met, through the fantastic sharing and learning across all of the working groups and activities, but mainly from the collaborative community that has emerged as a regenerative family. We are so lucky in RESTORE to have many brilliant minds, with passion for a regenerative future in research, practice and in life.
As we start to look towards the end of the action, and reflect on our missions (to Rethink Sustainability towards a Regenerative Economy) it is fair to say we have certainly rethough sustainability, and gained a far better understanding of what regenerative really means in the built environment. However, it is perhaps now, towards the end of the action that we have started to fully understand what a regenerative economy means, possibly hinting at a future post RESTORE activity.
My attention now turns to the FAD's (final Action Dissemination) and I am delighted to be heading up the RESTORD 2030 FAD. This will be looking, at and imagining a city ten years in the future that embraces RESTORE work. The FAD will establish a guide to enable groups, through workshops, in academia, practice and industry to explore regenerative futures based on RESTORE and the imagined city of RESTORD. If you would like to get involved in this piece of work, please do get in touch.
The RESTORD feedback from final conference will be feature on the website in the new year
Daniel: THANK YOU MARTIN FOR THIS INTERVIEW
---
Giulia Peretti, Moderator Session WG3, 12.00-13.00: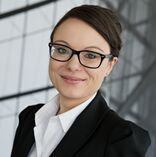 Daniel: WHAT IS YOUR ROLE IN RESTORE AND WAS IT YOUR FIRST PARTICIPATION IN A COST ACTION?
Giulia: I´m the leader of the working group 3 "Regenerative construction and operation", representative for Germany together with Daniel Friedrich and member of the core group. My tasks within the actions goes from the coordination of the activities of the WG 3 up to the contribution to the organisation of the action with the other core group members.
This was my first participation to a COST action.
Daniel: WHAT DO YOU THINK ARE THE PREREQUISITES FOR PARTICIPATING IN A COST ACTION AND DO YOU TAKE AWAY FROM THE FOUR YEARS OF RESEARCH AS A SPECIAL BENEFIT?
Giulia: Differently from most of the participants of Restore, I work for a private company and not in an university. Therefore in my case a big point at the beginning of the action has been to combine the (unpaid) activities of Restore with my daily business in the engineering office. I do not work on a funded research projects and the "real" projects I work on were not always directly connected to the Restore topics. Hence of the prerequisite in my case, next to the motivation and knowledge, was to agree a participation-plan with the management of my company.
The motivation and willing to do is finally the major prerequisite, as many activities are on voluntary basis and in my case I hat to take vacation days from my work to participate to Restore meetings.
Definitely the 4 years of Restore enriched me, improving my organisational skills (e.g. I organised a Training School for the first time), enlarged my network with many brilliant researchers and colleagues, and finally enhanced a lot my knowledge in the field of the regenerative sustainability. I´m already using these in my daily work in order to disseminate the regenerative approach in the practice and give a contribution to the paradigm shift.
Daniel: THANK YOU GILULIA FOR THIS INTERVIEW
---
Roberto Lollini, Moderator Session WG4, 15.00-16.00: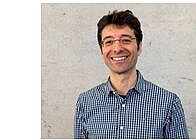 Daniel: WHAT IS YOUR ROLE IN RESTORE?
Roberto: I am the RESTORE scientific representative and WG4 co-leader with Wilmer Pasut.
Daniel: WHAT WAS THE MAIN TOPIC YOUR WORKING GROUP WAS WORKING ON?
Roberto: The overall idea was defining an approach to characterize a regenerative indoor environment and related enabling technologies. The work on technologies for a restorative environment was inspired by five driving questions: (1) What is a restorative indoor environment, and which its most representative parameters?; (2) How to measure and assess regenerative indoor environments?; (3) What is the impact of climatic and cultural differences on users' perception and expectation?; (4) What is the technology for a restorative indoor environment? and (5) How the environmental and social impact analysis can be used to evaluate the technology for a restorative environment?
Four main conventional areas were considered and assessed in the literature of the last decades: air quality, hygro-thermal environment, visual environment, acoustic environment. These aspects are strictly connected with occupants' wellbeing, potential sick-building syndrome and, on the other side, energy and sustainability issues. In addition to the classical IEQ parameters, the perspective of a regenerative indoor environment which boosts occupant's satisfaction, health and wellbeing, has been emphasized by adding some human related values in the analysis. These are mainly related to the view of the outdoors and to the concept of biophilia, opening new possibilities not only to explore integrated regenerative performance but also to create inspiring environments.
When it comes to conceive indoor spaces, regenerative design entails placing the wellbeing of occupants and their expectations at the center. The weight here is on the making of such wellbeing as per the regenerative paradigm, versus the reductionist approach of sustainable design that targets the absence of ill health.
Daniel: WHAT FROM YOUR GROUP WORK DO YOU THINK PROVIDES THE BIGGEST IMPACT ON THE COMMUNITY IN TERMS OF THE RESTORE GOAL "PARADIGM SHIFT"?
Roberto: Technologies will be the key to promote a shift of paradigm in building design from "less bad" to "more regenerative". However, optimal technology choices need of a proper knowledge evaluation framework as it was developed in WG4 for the collection of solution-sets to achieve the regenerative environment goals. The framework is a means of establishing the links between the environmental aspects, their sub-aspects and the functions required by the building systems and components, in order to clearly define the technology enabling the achievement of the regenerative parameters.
Finally, the regerativeness of an indoor environment goes beyond the physical walls of a building. Proper technology solution-sets can enable a regenerative indoor environment for building users and for the planet ensuring wellbeing and health. Indoor environmental quality also means minimizing impact and use of resources in the building life cycles, e.g. raw materials, energy, water and emissions. The regenerative solutions must be evaluated in the whole life cycle.
Daniel: THANK YOU ROBERTO FOR THIS INTERVIEW
---
Jelena Brakjovic, Moderator Session WG5, 15.00-17.00:
Daniel: WHAT IS YOUR ROLE IN RESTORE?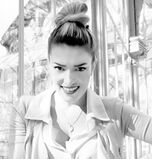 Jelena: At RESTORE I am STSM Coordinator, ITC Conference Manager (OAG Manager too) and WG5 Co-Leader.
Daniel: LOOKING BACK ON ALL THE TOPICS DEALT WITH IN RESTORE, HOW DO YOU THINK THE RESULTS SHOULD BE USED TO DRIVE FORWARD THE ECONOMIC AND TECHNICAL CHANGE TOWARDS REGENERATIVE SUSTAINABILITY?
Jelena: I think that key to disseminating results we obtained, in a proper way, is through intensive multidisciplinary cooperation between academic and industry sectors. Many results we gained, in all five working groups, can be embedded in both relevant legislations and building regulations, as well as regenerative design and practice. We also dealt with the issue of regenerative education applied to all levels. What we need is systemic paradigm shift and broadest possible reach in disseminating our results.
Daniel: WHERE ARE WE FURTHEST ALONG, WHERE STILL FAR BEHIND?
Jelena: In my opinion we are furthest along at making a paradigm shift, especially through advancing and achieving holistic thinking goals. We made a robust network of experts, as well as rich information and knowledge base within diverse regenerative fields. We had wide and diverse audience to which we introduced many important issues and results we obtained. We created a strong basis for further research that will continue RESTORE legacy. We can say we are still far behind in implementing systems thinking to all of our diverse regenerative schemes. This goal is of course the ultimate and hardest to reach. We started the journey towards it with RESTORE and will surely continue pursuing it through our further collaboration, projects and joint research.
Daniel: THANK YOU JELENA FOR THIS INTERVIEW
---