The call for STSMs for grant period two is aready closed.
STSMs are research visits to a host institution where the applicant will perform research activities that advance the objectives of RESTORE. STSMs must be between 5 and 90 days (although, they may exceed that duration in specific instances for Early Career Investigators). STSMs are financially supported by the Action with a fixed contribution of up to 2500 EUR. More information is available in the call text  [ PDF |  Word Document ], and in the COST Vademecum (Section 8 of the May 2018 version). Some institutions are seeking STSM candidates; see descriptions for those opportunities here.
You may contact the RESTORE STSM manager with questions by emailing Michael Burnard.
The results of STSMs conducted during the first grant period are available here.
---
Summaries
The RESTORE Action supported and funded the following STSMs:
Name: Catherine De Wolf                                       ECI: Y                         WG: 2                          From ITC: N
---
Dates: 3 Sept to 30 Nov 2018                                Host: VUB, Belgium
---
Title: Circular Economy towards Regenerative Structural Design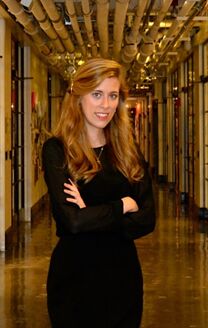 Overview: The construction industry is responsible for 50% of raw material extraction and 30% of all waste production. The current static construction of buildings does not respond to the changing needs of society, resulting in environmental impacts related to the construction, maintenance, and demolition of the built environment. To reduce these impacts, a fourth dimension (the time dimension) needs to be added to construction practice. This STSM was about lessons learned from the research and initiatives in Brussels. Indeed, not only has the TRANSFORM lab at the Vrije Universiteit Brussel (VUB) been conducting research for about 15 years on transformable structures, the city of Brussels also pushes the circular economy in the construction sector as one of their political agenda points, as shown by initiatives such as the Bâti Bruxellois Source de Nouveaux Matériaux (BBSM). Therefore, the STSM was hosted at the VUB and led to interviews of many actors of the Belgian construction industry to learn from them about the reusability of building materials, designing low-carbon reusable building components, and implementing Design for Change in practice and industry.
For additional information and potential collaboration, please contact Catherine directly at: catherine.dewolf@epfl.ch
---
Name: Dr. Clarice Bleil de Souza                           ECI: N                               WG: 2                            From ITC: N
---
Dates: 14 Oct to 20 Oct 2018                                Host: University of Malaga – Spain
---
Title: Rec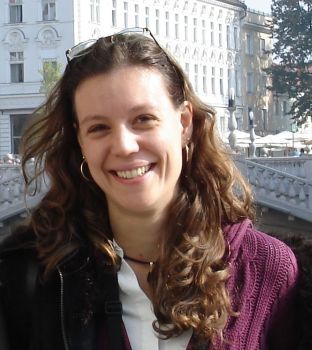 ording Regenerative Design in Action
Overview: Clarice is an Associate Professor (Senior Lecturer UK) at the Welsh School of Architecture – Cardiff University UK. She supervises PhD and MSc students, coordinates the MSc dissertations, and teaches research methods at MSc level and Architecture Technology at BSc level. Her research focuses on exploring interdisciplinary aspects of decision-making including models and modelling applied to the areas of conventional design, sustainable design and regenerative design. (http://www.cardiff.ac.uk/people/view/132616-bleil-de-souza-clarice)
Data about designers 'in action;' is extremely difficult to be collected, particularly sustainable and regenerative design. Practices and practitioners tend not to welcome to be observed or recorded while acting due to a number of reasons, which vary from client permission, non-disclosure of practice working methods, liability issues, etc. Normally, data about designers 'in action' tend to be recorded in academic environments with students rather than practitioners yielding different research results due to the absence of clients, practical constraints, consultants and contractor's interventions, liabilities, etc. Besides that, data from academic environments tend to be bias, as it is normally restricted to the work undertaken in a single school, class, etc.
This STSM aimed to collect data to understand how designers and consultants collaborate and use parametric design tools while designing regenerative buildings. It happened in parallel with the 'Regenerative design and digital practice' Autumn training school in the School of Architecture – University of Malaga, where 4 different groups worked together in a design competition to regenerate the neighbourhood of 'La Luz' applying regenerative design principles and using parametric design tools. This training school was a unique opportunity to collect data about practitioners in action.
Data collected during the week comprised the recording and non-participant observation of tutorials and teams' interactions during the training school 'concept' and 'design development' sessions. This data will be used to extract:
– The knowledge delivered in instructional and tutorial sessions provided to designers about regenerative design principles and parametric design tools;
– Interactions happening between participants, decision-making procedures, discussions and the use of computer tools in each design team while developing their design proposals.
This information will be used to produce academic and technical papers about regenerative design 'in action' providing a significant contribution to the body of knowledge of design research, sustainable design, regenerative design, parametric design and building simulation. Studies about designers 'in action' are rare and to the best of this applicant's knowledge, there are no documentation or studies about regenerative design 'in action'.
For additional information and potential collaboration, please contact Clarice directly at: bleildesouzac@cardiff.ac.uk
---
Name: Goda Lukoševičiūtė                              ECI: N                                  WG: 2                              From ITC: N
---
Dates: 2 Jan to 5 Feb 2019                              Host: University of Seville, Spain
---
Title: Green infrastructure in sustainable urban beach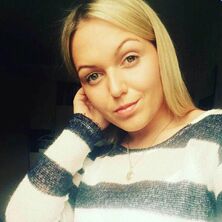 Overview: The proposed STSM will help achieve the aims of Working Group 2, addressing increasing coastal urbanization and tourism which cause threats for ecosystems, cities and its resilience mainly focusing on the guidelines and tools of designing of new coastal urban environments particularly reconnection of coastal infrastructure with nature: from reducing the impact on the environment to contributing to the restoration of the ecological status.
Research mission also contributes to Working Group 1, where key themes are WELL BEING in terms of green infrastructure which elements could improve ecosystem health in various ways though maintaining services provided which are vital for human well-being as well, RESOURCES, particularly sandy beaches, cutting across other themes, such as PLACE and EDUCATION.
The STSM proposes to identify main guidance and its future perspectives for sustainable and restorative urban and beach infrastructure design in face of growing urbanization, green spaces loss and degradation of ecosystems.
In this context, the concept of sustainable urban planning has emerged to reduce the negative impact of anthropogenic activities, which has become almost universally acceptable and desirable and politically relevant approach to tourism development. It is important to look at the green infrastructure opportunities, which directly addresses the need to view urban landscapes as a platform for green investments in the form of street, trees, green roofs or in more formal parks and public open spaces, such as beaches.
For additional information and potential collaboration, please contact Goda directly at: godalukoseviciute@gmail.com
---
Name: Dr. Aleksandar Petrovski                             ECI: Y                                          WG: 2                                   From ITC: Y
---
Dates: 6th Aug to 31st Aug 2018                           Host: Emmauel Pauwels
---
Title: Integrative design processes – Towards a regenerative management for a design of regenerative Buildings
Overview: The aim of the STSM is to identify the Integrative Design Processes that assist the building's design process towards creation of regenerative buildings and set them within an operable framework. The objectives of the STSM research are to examine the current traditional and novel project management methodologies as well as restorative certification schemes and to establish a theoretical base for a regenerative project management methodology and a regenerative design process assisting tool. Also, one of the objectives of this STSM is to monitor and learn from an on-going construction of a Living Building Challenge building from the aspect of Integrative Design Processes, which is a project led by the Host of this STSM.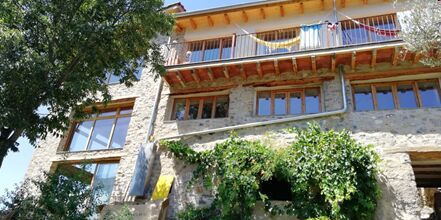 For additional information and potential collaboration, please contact Aleksandar directly at: aleksmkd@yahoo.com
---