The call for STSMs for grant period two is aready closed.
STSMs are research visits to a host institution where the applicant will perform research activities that advance the objectives of RESTORE. STSMs must be between 5 and 90 days (although, they may exceed that duration in specific instances for Early Career Investigators). STSMs are financially supported by the Action with a fixed contribution of up to 2500 EUR. More information is available in the call text [ PDF | Word Document ], and in the COST Vademecum (Section 8 of the May 2018 version). Some institutions are seeking STSM candidates; see descriptions for those opportunities here.
You may contact the RESTORE STSM manager with questions by emailing Michael Burnard.
The results of STSMs conducted during the first grant period are available here.
---
Summaries
The RESTORE Action supported and funded the following STSMs:
Name: Catherine De Wolf ECI: Y WG: 2 From ITC: N
---
Dates: 3 Sept to 30 Nov 2018 Host: VUB, Belgium
---
Title: Circular Economy towards Regenerative Structural Design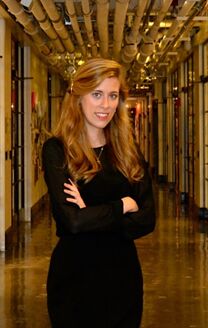 Overview: The construction industry is responsible for 50% of raw material extraction and 30% of all waste production. The current static construction of buildings does not respond to the changing needs of society, resulting in environmental impacts related to the construction, maintenance, and demolition of the built environment. To reduce these impacts, a fourth dimension (the time dimension) needs to be added to construction practice. This STSM was about lessons learned from the research and initiatives in Brussels. Indeed, not only has the TRANSFORM lab at the Vrije Universiteit Brussel (VUB) been conducting research for about 15 years on transformable structures, the city of Brussels also pushes the circular economy in the construction sector as one of their political agenda points, as shown by initiatives such as the Bâti Bruxellois Source de Nouveaux Matériaux (BBSM). Therefore, the STSM was hosted at the VUB and led to interviews of many actors of the Belgian construction industry to learn from them about the reusability of building materials, designing low-carbon reusable building components, and implementing Design for Change in practice and industry.
For additional information and potential collaboration, please contact Catherine directly at: catherine.dewolf@epfl.ch
---
Name: Dr. Clarice Bleil de Souza ECI: N WG: 2 From ITC: N
---
Dates: 14 Oct to 20 Oct 2018 Host: University of Malaga – Spain
---
Title: Rec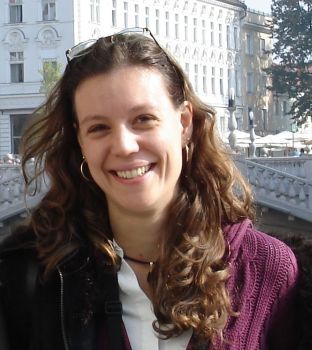 ording Regenerative Design in Action
Overview: Clarice is an Associate Professor (Senior Lecturer UK) at the Welsh School of Architecture – Cardiff University UK. She supervises PhD and MSc students, coordinates the MSc dissertations, and teaches research methods at MSc level and Architecture Technology at BSc level. Her research focuses on exploring interdisciplinary aspects of decision-making including models and modelling applied to the areas of conventional design, sustainable design and regenerative design. (http://www.cardiff.ac.uk/people/view/132616-bleil-de-souza-clarice)
Data about designers 'in action;' is extremely difficult to be collected, particularly sustainable and regenerative design. Practices and practitioners tend not to welcome to be observed or recorded while acting due to a number of reasons, which vary from client permission, non-disclosure of practice working methods, liability issues, etc. Normally, data about designers 'in action' tend to be recorded in academic environments with students rather than practitioners yielding different research results due to the absence of clients, practical constraints, consultants and contractor's interventions, liabilities, etc. Besides that, data from academic environments tend to be bias, as it is normally restricted to the work undertaken in a single school, class, etc.
This STSM aimed to collect data to understand how designers and consultants collaborate and use parametric design tools while designing regenerative buildings. It happened in parallel with the 'Regenerative design and digital practice' Autumn training school in the School of Architecture – University of Malaga, where 4 different groups worked together in a design competition to regenerate the neighbourhood of 'La Luz' applying regenerative design principles and using parametric design tools. This training school was a unique opportunity to collect data about practitioners in action.
Data collected during the week comprised the recording and non-participant observation of tutorials and teams' interactions during the training school 'concept' and 'design development' sessions. This data will be used to extract:
– The knowledge delivered in instructional and tutorial sessions provided to designers about regenerative design principles and parametric design tools;
– Interactions happening between participants, decision-making procedures, discussions and the use of computer tools in each design team while developing their design proposals.
This information will be used to produce academic and technical papers about regenerative design 'in action' providing a significant contribution to the body of knowledge of design research, sustainable design, regenerative design, parametric design and building simulation. Studies about designers 'in action' are rare and to the best of this applicant's knowledge, there are no documentation or studies about regenerative design 'in action'.
For additional information and potential collaboration, please contact Clarice directly at: bleildesouzac@cardiff.ac.uk
---
Name: Goda Lukoševičiūtė ECI: N WG: 2 From ITC: N
---
Dates: 2 Jan to 5 Feb 2019 Host: University of Seville, Spain
---
Title: Green infrastructure in sustainable urban beach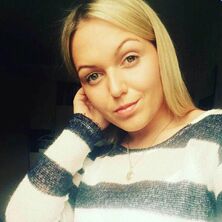 Overview: The proposed STSM will help achieve the aims of Working Group 2, addressing increasing coastal urbanization and tourism which cause threats for ecosystems, cities and its resilience mainly focusing on the guidelines and tools of designing of new coastal urban environments particularly reconnection of coastal infrastructure with nature: from reducing the impact on the environment to contributing to the restoration of the ecological status.
Research mission also contributes to Working Group 1, where key themes are WELL BEING in terms of green infrastructure which elements could improve ecosystem health in various ways though maintaining services provided which are vital for human well-being as well, RESOURCES, particularly sandy beaches, cutting across other themes, such as PLACE and EDUCATION.
The STSM proposes to identify main guidance and its future perspectives for sustainable and restorative urban and beach infrastructure design in face of growing urbanization, green spaces loss and degradation of ecosystems.
In this context, the concept of sustainable urban planning has emerged to reduce the negative impact of anthropogenic activities, which has become almost universally acceptable and desirable and politically relevant approach to tourism development. It is important to look at the green infrastructure opportunities, which directly addresses the need to view urban landscapes as a platform for green investments in the form of street, trees, green roofs or in more formal parks and public open spaces, such as beaches.
For additional information and potential collaboration, please contact Goda directly at: godalukoseviciute@gmail.com
---
Name: Dr. Aleksandar Petrovski ECI: Y WG: 2 From ITC: Y
---
Dates: 6th Aug to 31st Aug 2018 Host: Emmauel Pauwels
---
Title: Integrative design processes – Towards a regenerative management for a design of regenerative Buildings
Overview: The aim of the STSM is to identify the Integrative Design Processes that assist the building's design process towards creation of regenerative buildings and set them within an operable framework. The objectives of the STSM research are to examine the current traditional and novel project management methodologies as well as restorative certification schemes and to establish a theoretical base for a regenerative project management methodology and a regenerative design process assisting tool. Also, one of the objectives of this STSM is to monitor and learn from an on-going construction of a Living Building Challenge building from the aspect of Integrative Design Processes, which is a project led by the Host of this STSM.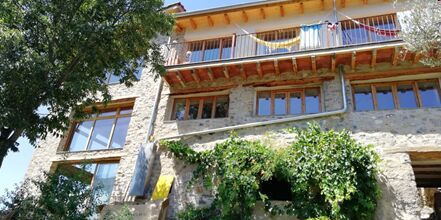 For additional information and potential collaboration, please contact Aleksandar directly at: aleksmkd@yahoo.com
---
Name: Emanuele Naboni ECI: N WG: 2 From ITC: N
---
Dates: Nov. to Feb. 2019 Host: ETH, Future City Lab singapore
---
Title: The design of climate adaptive cities' districts
Overview:
The IPCC recently confirmed that there would be a significant gain to limit the temperature rise. Climate change and the rapid global urbanisation mean that most people will experience the effects of climate change in cities. This might have significant impact on people's wellbeing, productivity and quality of life. Therefore, there is an urgent need for cities to directly decrease their environmental impact by developing mitigation and adaptation strategies to climate change. From one side new urban development Projects should aim at reducing GHG emissions emitted by the buildings. From another side, it is necessary to create temperate environments that allow people to spend time outdoors.
The urban block form is well known to have a strong effect on building energy demand (mitigation), and outdoor thermal comfort (adaptation). However, because of the dynamic nature of the urban environment, it is still difficult for designers to predict how urban districts development scenarios will impact energy demand and the i microclimates over future climatic settings. Whereas there are software tools that perform such simulations, these are often not connected, lack of designer friendly interfaces, and imply long computational times. The focus of the STSM is thus the creation of a digital workflow, accessible to urban designers and architects, that allows to manage the complexity of predicting the energy demand and the outdoor comfort at the district scale. This workflow aims to interlink energy and outdoor comfort within the umbrella of the local microclimate and urban heat island phenomena.
The critical contribution of the STSM is the integration within the Grasshopper (GH) environments of a set of tools and the sharing of key information across them. The Urban Weather Generator (UWG), via its parametric interface named Dragonfly, is used to generate hyperlocal weather files that consider the local urban heat island. The City Energy Analyst Tool (CEA) via a customized GH interface is used to assess the energy demand of urban blocks. Finally, ENVI-met, managed with the Ladybug Tools interface, is used for the calculation of the thermal comfort of outdoor open spaces. The workflow allows for user-friendliness, optimized simulation times, and leads to acceptable results that could support the design of cities in light of climate change.
The workflow is tested in a case study of the urban transformation of 800 x 800 meters in the central business district (CBD) of Singapore, where a total of 20'000 people may be working and living in an area of future development. Different urban blocks forms of equal Gross Floor Areas (GFA) are tested against forecasted weather conditions in 2020, 2050 and 2080 offering insights on the influence of the urban block forms on primary energy demand and on outdoor comfort, and the trade-offs between the two. On the base of the results, the applicability, the limitations, and capabilities of the parametric workflow to support the design of climate-responsive cities are elaborated and disseminated in a series of publications.
For additional information and potential collaboration, please contact Emanuele Naboni at: emanuele.naboni@kadk.dk
---
Name: Sonia De Gregorio Hurtado ECI: Y WG: 2 From ITC: N
---
Dates: Jan. to Feb. 2019 Host: Dipartimento di Progettazione e Pianificazione in Ambienti Complessi. Istituto Universitario di Archittetura di Venezia (IUAV).
---
Title: Mainstreaming Adaptation to Climate Change as a Key Dimension of Urban Regeneration
Overview:
This STSM is framed within the research activity I have developed in the following fields: 1) Integrated urban regeneration in the European Union (EU), aiming to understand how European cities address the transformative processes of their vulnerable urban neighbourhoods on the basis of comprehensive methods (that involve the environmental, physical, economic, social, and governance dimensions of sustainability); 2) local mitigation and adaptation to urban climate change, focusing my attention on how European cities are addressing these two relatively new areas of policy-making and what are the main limitations they face.
The observation of the potential synergies and trade-offs among these two fields of policy action allows considering the relevance of understanding how integrated urban regeneration can contribute to fostering urban resilience by introducing in a specific and strategic way adaptation to climate change (mainstreaming). This is a relevant research issue: the first insight on it allows saying that, generally, when cities address urban regeneration they fail to mainstream adaptation to climate change, limiting the transformative potential of the regeneration strategies. As Roberts and Sykes pointed out in 2000 (29), the "new" challenge for urban regeneration is to contribute to the achievement of sustainable development. Adaptation to climate change has emerged in the last decade as a decisive factor for sustainable development, opening a space for the evolution of this concept. Beyond this, urban regeneration emerges in the present as a key driver to develop and maintain a resilient urban system (Pearson et al, 2014) due to its potential to develop institutional and local capacity. The development of this capacity is crucial, as it is a factor that contributes importantly to replace previous unsustainable approaches.
Building on the mentioned framework, the STSM has as main objectives the following: i) identifying key policy elements (related with the policy content and the policy process) present in urban regeneration strategies that integrate adaptation to climate change in an effective way in the EU; ii) understanding the main factors that explain the successful integration of adaptation as a relevant dimension of an urban regeneration strategy; iii) understanding the synergies and trade-offs of adaptation to climate change with other sectoral aspects of urban regeneration (social, economic, environmental, physical, local governance), so that the path towards the mainstreaming of adaptation to climate change can be explored.
For additional information and potential collaboration, please contact Sonia De Gregorio Hurtado at: sonia.degregorio@upm.es
---
Name: Simone Torresin ECI: Y WG: 4 From ITC: N
---
Dates: 23 March to 07 April 2019 Host: International WELL Building Institute
---
Title: Indoor soundscaping and natural ventilation for restorative buildings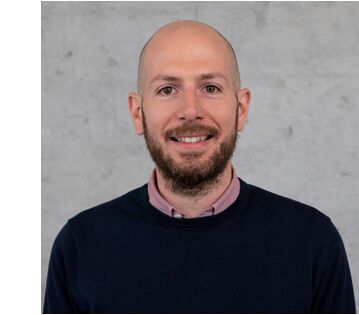 Overview: Restorative and regenerative building design represents a paradigm shift from current sustainability practices towards a new design approach, as it focuses not only on limiting negative impacts but also on promoting a positive contribution to social and ecological systems. Regenerative design and indoor soundscape research share a multidisciplinary approach and the common aim of improving people´s health and well-being. Indeed, soundscape science, originally developed in the context of urban planning, has been recently applied to the indoor built environment as a research framework that integrates noise control engineering methods with physical, social, and psychological approaches in order to foster the design of indoor spaces positively perceived by building users.
During the STSM, structured interviews with a panel of experts where conducted to explore a range of perspectives on the characterization, management, and design of indoor soundscapes for regenerative purposes. Research questions where related to: 1) the contribution of acoustic design to regenerative buildings; 2) the implementation of soundscape methodologies in building certification protocols; 3) differences and similarities between indoor and outdoor soundscape approaches; 4) methodologies for "measuring" indoor soundscapes; 5) the potential of natural ventilation to provide acoustic comfort based on perceptual-based sound filtering; 6) the role of sound management in biophilic design, and 7) the relationship between "wanted" sounds and health outcomes.
Based on the gathered information, an initial analysis was carried out to evaluate the possibility of implementing soundscape methodologies into the WELL post occupancy evaluation survey, by proposing a dedicated beta feature.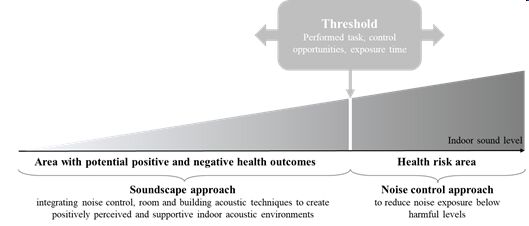 More information can be found in Torresin, Simone, et al. "Acoustics for supportive and healthy buildings: Emerging themes on indoor soundscape research." Sustainability 12.15 (2020): 6054.
Simone is a doctoral researcher at the University of Trento, department of Civil, Environmental and Mechanical Engineering, in cooperation with Eurac Research, Institute for Renewable Energy, and with the Institute for Environmental Design and Engineering, The Bartlett, University College London. His research focuses on the characterization of the acoustic perception in indoor built environments (i.e., indoor soundscapes), mainly in relation to sounds released through natural ventilation.
For additional information and potential collaboration, please contact Simone directly at: simone.torresin@eurac.edu
---
Name: Vesna Grujoska and Milica Jovanoska    ECI: Y WG: 3    From ITC: Y
---
Dates: 04 March to 08 October 2019 Host: DSV, Department of Computer and Systems Sciences, University in Stockholm, Assoc. Prof. Preben Hansen
---
Title: Textile as building material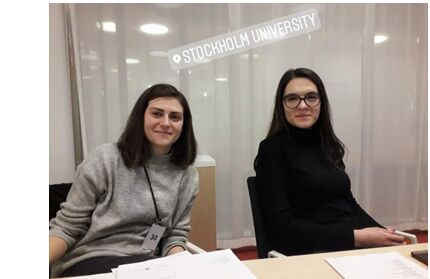 Overview: As the human population grows in numbers the amount of waste materials grows too. Furthermore, modernization and lifestyle changes generate a higher waste amount as well. Hence, waste management has become an important issue in today's society. Textile is one of the materials that can be recycled. One way to encourage sustainable development is to use recycled textile as a building material. Non-structural use of recycled textiles as a thermal and acoustic insulation was considered in this work. Examination of various types of recycled textiles has shown that their fibrous/porous structure provides promising potential for building panels for insulation treatments (thermal and acoustics) and have still open field of work for more advance development.
The acceptance of the use of recycled textiles in buildings, especially as an acoustic treatment, is very important and the human interaction design concept can reinforce it. The textile recycling process provides not only environmental and economic aspects but also enables the user to be part of the process by selecting personal belongings for recycling or designs that give personality to the final product. Furthermore, the development of smart textiles brings additional interactive and dynamic opportunities. Smart materials are materials that possess the ability to modify their physical properties in a specific way as a response to a specific external trigger. Correspondingly, the smart material must contain sensor, actuator and controlling mechanism, by which it is able to detect the stimulus, respond to it in a specific manner and intensity in an appropriate time and return to the original state as soon as the stimulus is removed. This gives possibility for creating storytelling textiles, textiles that conserve memories, textiles that adapt to certain mood, shape-shifting textile surface for acoustic modulation based on origami surfaces, smart heating textiles, smart shading textiles etc. Research in this field is currently intense, the potential and flexibility of these smart materials are perceived and only the creativity of the engineer can set or break the boundaries of their application. Unfortunately, with the introduction of electronics in smart textiles, environmental sustainability is reduced due to the difficulties in the process of recycling electronics. The balance between these two aspects should always be in the mind of the designer.
For additional information and potential collaboration, please contact Vesna and Milica directly at: vesna.grujoska@gf.ukim.edu.mk, m.jovanoska@gf.ukim.edu.mk