Review: RESTORE TS5 Successfully held in Vienna in hybrid mode!
 JUMP 2030 – "The Good Urban Life"
A Holistic Vision for the Brigittaplatz/Hannovermarkt in the 20th district of Vienna:
16 trainees, 3 international trainers, 3 local trainers, 16 keynotes/speakers, 3 site visits, 1 exhibition, 5 jury members, 1 final presentation and quite a complex topic addressing the challenging future of urban development: Scale Jump, the work title of WG5. Numbers and content that pretty much sum up what the Training School in Vienna aimed to achieve, by launching a pressuring topic about urban renewal of an existing neighbourhood, an implementation of social cultural relations, an inclusion of circular considerations and a reflection of biophilic approaches. In short: Jump 2030 'The Good Urban Life' – A Holistic Vision for the Brigittaplatz/Hannovermarkt in the 20th district of Vienna.
All in all, a process-oriented approximation, which was augmented by topic-related keynotes and to which the selected trainee groups had to react with a strategic project proposal. The latter was showed to a broader audience and jury, receiving a highly valuable feedback on the taken project paths. Finally, a starting point how to perform approaches in a highly interconnected existing urban environment, by considering a broad range of planning-related implications. Challenges that we have to face in the near future and to which the Training School in Vienna hopefully contributed to shape (David Calas)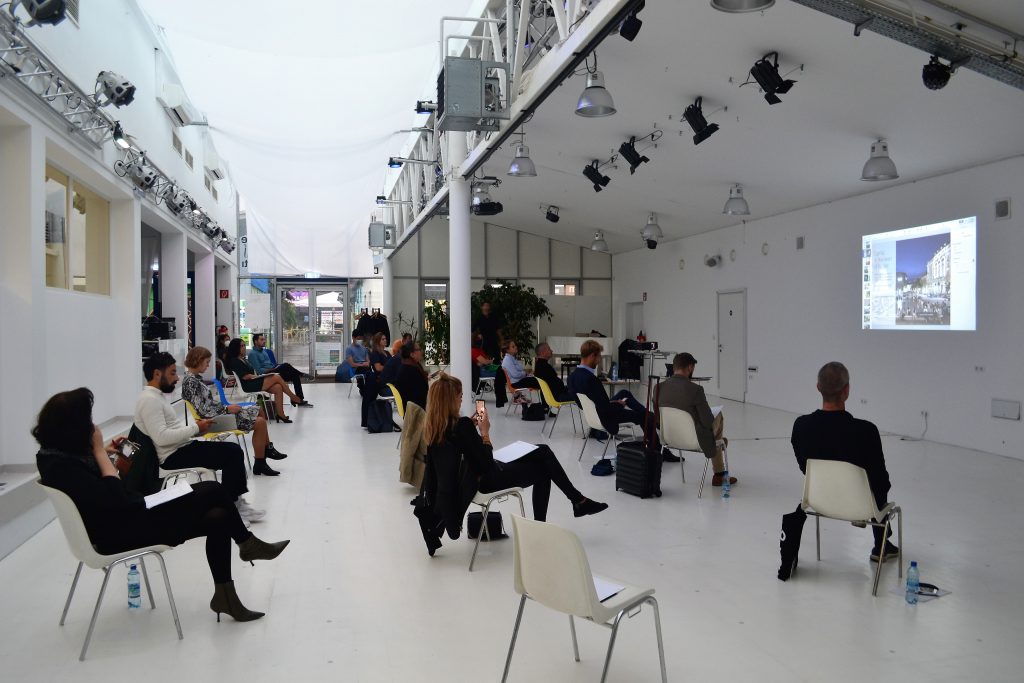 ———————————————————————————————
Training School 2020 – Vienna, Austria – COST RESTORE
The agenda for TS WG5 on 21 to 25 September has finally been fixed. Applications submission Deadline is August 10th, 2020. More information on how to apply and the contents here!
Also the International Living Future Institute (ILFI) approves this TS for 16 general LFA credit points ! Note: To become a "Living Future Accredited Professional" 36 credits are needed, out of which 16 are "general", while 20 are the "foundational curriculum". For further information on how to become LFA please click here.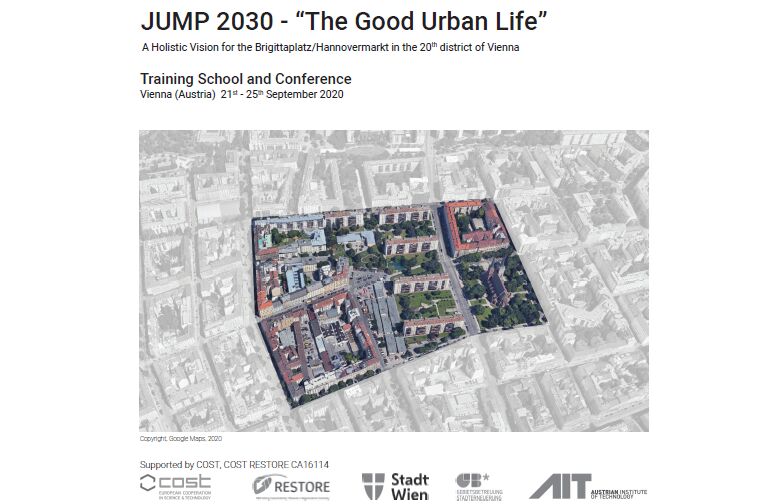 Day 1: 21st September – Grounding – Basic Orientation – (Overall Jump I)
Day 2: 22nd September – Diving in – Interdisciplinary orientation – (Overall Jump II)
Day 3: 23rd September – The Demand – Trans-disciplinary Raising – (Medium Jumps)
Day 4: 24th September – The Specific – Target Oriented Measures – (Detailed Jumps)
Day 5: 25th September – The Salto – 'Presentation'
To apply for a Training School (TS) within the RESTORE Cost Action (CA16114), please send the following documents (in a single pdf file) to dorin.beu@rogbc.org including a short cover letter (one pager) introducing yourself, describing your skills and experience made in one of these 5 Training School focus (please state your main interest):

Urban Design/Architecture
Circular Design
Landscape Design
Socio-cultural Sensitive Planning
Mobility Design
Please also indicate in a two-liner your understanding of "Scale Jumping" in the planning context.
Official applications submission Deadline: August 10th, 2020.