Deadline for applications is 17 January 2021. Find all important information here!
On 3 December 2020, the COST RESTORE CA 16114 Members invited to their Final Conference. Together with all participants they set the kick-off for the practical implementation of what, after four years of research, can be regarded as truly trend-setting…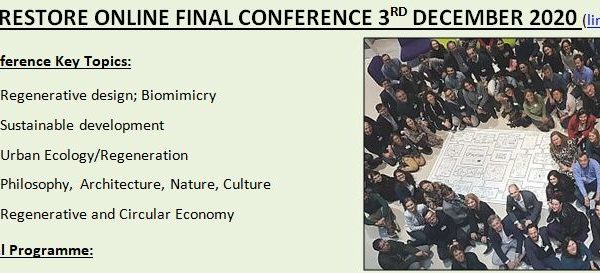 Let us all together put this day into the focus of our four years of research and collaboration. The Agenda for today can be found here.