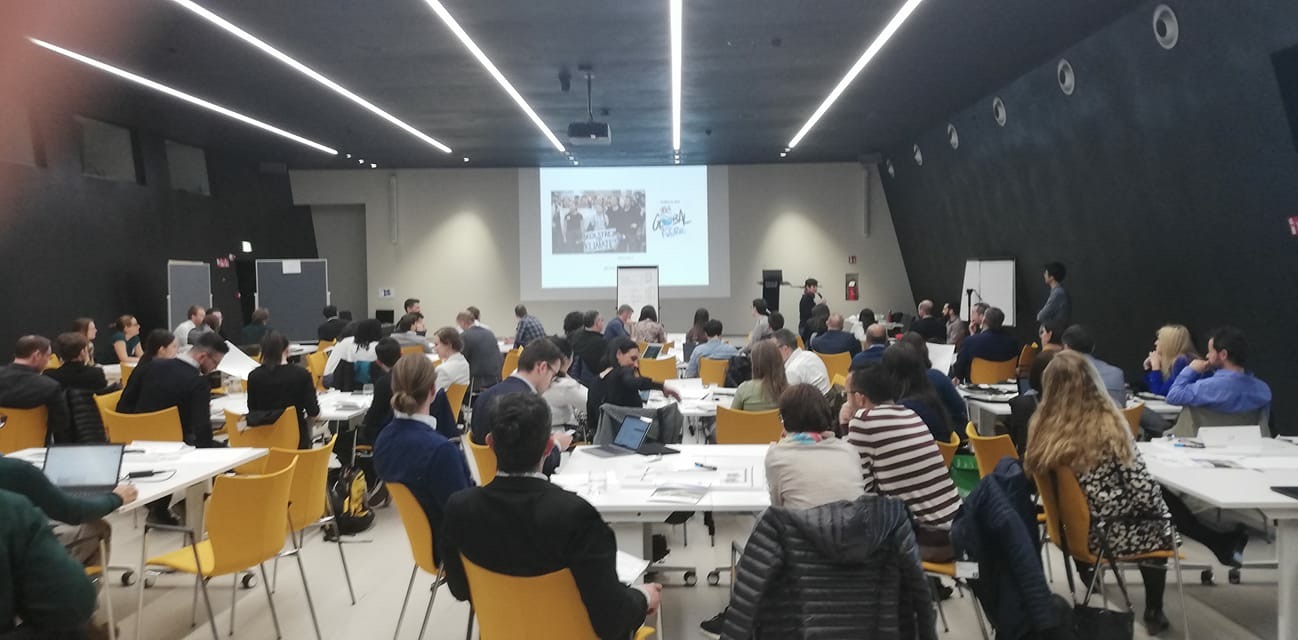 Review of the RESTORE Mid-term (un)conference "The RESTORE Challenge"
COST Action 16114 – RESTORE Mid-term (un)conference was held on 14th March 2019 in Bolzano, Italy to a great success drawing 100+ participants. Main goal of the event was to analyse through a multidisciplinary collaboration and using an edutainment approach how the RESTORE Action is aligned or may be better aligned with the 17 Sustainable Development Goals (SDG)  according to the 2030 Agenda for Sustainable Development.
The conference started with the presentation of RESTORE Training School #3 results – the total of six Sustainability Regenerative Tools were competing for two awards! The awarded solutions are going to be published on RESTORE website. 
The introductory lecture on 17 SDGs was delivered by Giulia Sonetti of Politecnico di Torino. In the following workshop, participants were divided in 17 teams, each dedicated to discuss a single SDG in order to check and redefine RESTORE strategy to make it more consistent and coherent with the SD Goals, as well as develop a list of concrete SD Goals related RESTORE tasks to be planned for the next months in order to strengthen the Action's effectiveness in pursuing its main goals. The workshop was facilitated by Cristina Larcher, and participating researchers and professionals used Sketchnotes method to compose a puzzle explaining how can RESTORE address 17 sustainable development goals.