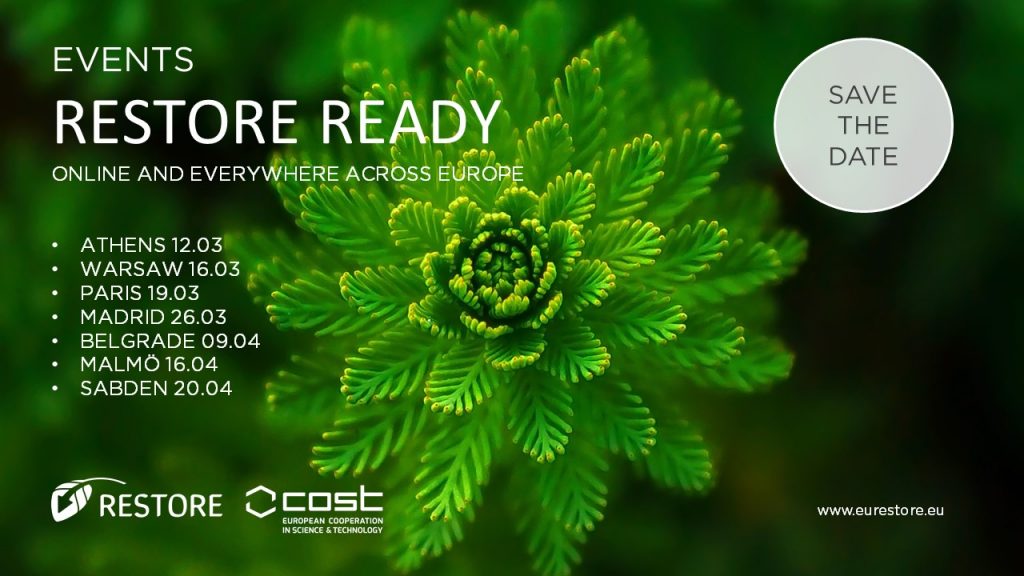 RESTORE READY Conferences in Planning!
Save the dates and see the schedule for Athens (12.03.21); Warsaw (16.03.21); Paris (19.03.21); Madrid (26.03.21); Belgrade (09.04.21), Malmö (16.04.21) and Sabden (20.04.2021).
READY (REstore Action Dissemination Yield) events have the aim to disseminate the results from the Action at a macro-regional level in Europe, opening the discussion on a regenerative approach to sustainability, and creating the conditions to do 'more good' for the built environment.
These workshops include the participation of RESTORE speakers and local experts, with the intent to ignite a conversation to compare local best practices with the guidelines and findings from RESTORE.
Typically in a hybrid format, the participation is open to attendees participating in person (depending on the Covid-19 safety measures) or remotely connected from the region (the city and the country hosting the event, and the surroundings and bordering countries).