RESTORE READY Conference in Paris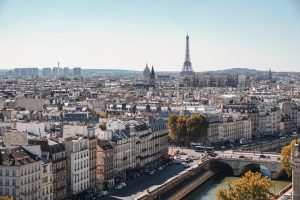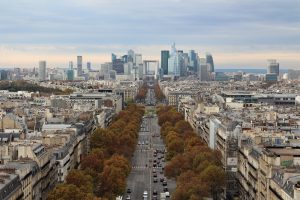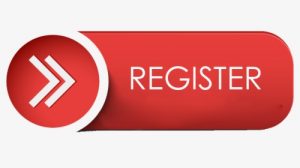 Program and contents (timezone UTC+1):
10:00-10:15 Welcome and introduction | Eduardo Blanco, Estelle Cruz, Laura Magro (CEEBIOS)
10:15-10:30 RESTORE: REthinking Sustainability TOwards a Regenerative Economy | Eduardo Blanco (CEEBIOS)
10:30-10:50 Restorative Sustainability | Edeltraud Haselsteiner (Alpen-Adria Universität, Faculty for Architecture and Planning, Klagenfurt, Austria) / WG1
10:50-11:10 Coffee break
11:10-11:30 Restorative Design Process | Emanuele Naboni (The Royal Danish Academy of Fine Arts – Schools of Architecture, Design and Conservation (KADK) Copenhagen, Denmark) / WG2
11:30-11:50 Restorative Building and Operations | Indra Purs (Latvia Association of Landscape Architecture, Riga, Latvia) / WG3
11:50-12:10 Rethinking Technology | Wilmer Pasut (Ca' Foscari University of Venice, Italy) / WG4
12:10-12:30 Scale jumping | Jelena Brajkovich (University of Belgrade – Faculty of Architecture, Serbia) / WG5
12:30-13:30 Lunch break
13:30-14:00 Biomimicry in French regenerative urban projects: trends and perspectives from the practice | Eduardo Blanco, Estelle Cruz (CEEBIOS)
14:00-14:30 Case presentation: Regenerating through biodiversity – Ecole des Sciences et de la Biodiversité à Boullogne Billancourt | Frédéric Chartier (ChartierDalix)
14:30-15:00 Case Presentation: ArtBuild | Steven Ware (Art Build)
15:00-15:30 Regenerative product innovation and biomimicry: Interface | Laetitia Boucher (Interface France)
15:30-15:45 Coffee break
15:45-16:45 Gap analisys discussion – how far the local situation is from the RESTORE goals and practices | Oscar Hernandez (LF France Collaborative), Olivier Scheffer (CEEBIOS), Marc Barra (Institut Paris Region), Steven Ware (ArtBuild)
16:45-17:00 RESTORE and beyond: materials for dissemination | Jelena Bleiziffer (Faculty of Civil Engineering, University of Zagreb, Croatia)
17:00-17:15 Closing remarks | Eduardo Blanco, Estelle Cruz (CEEBIOS)
Organisation: Eurac Research, Italy
Local Organiser: CEEBIOS. Contact person: Eduardo Blanco.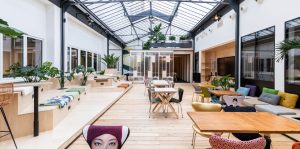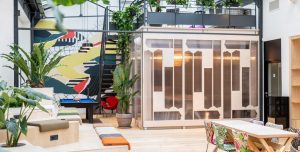 Contacts and information:
Language: English (without simultaneous translation)
Date: 19 March 2021
Hours: 10-17:15
Location: Paris
Venue: Cenvingsept and online (external attendees may participate only online, upon registration)
Target group: architects, engineers, manufacturers, constructors, urban planners, academics, sustainability practitioners, researchers, policy makers, public officers, community managers.
Registration: free of charge, places are limited. Link to register: Register here for this event.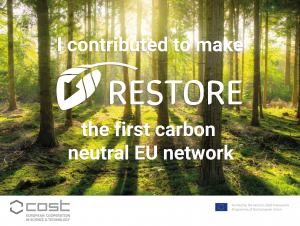 RESTORE aims to be carbon neutral in line with its regenerative purpose, principles and vision of doing more good, and not just being less bad.
So, please consider helping us making RESTORE Carbon Neutral, by donating to our approved offsetting schemes, following this link and simple instructions.
As a THANK YOU note, you will be listed (if of your interest) in our off-setters Hall of Fame 🙂